JOIN US!
The CWPMA Convention is an annual gathering for long-time friends as well as an opportunity for new members and guests to meet the members of our Association. The truth is that CWPMA is like a family made up of many members who have been with us for 20-30 years. This year we grew with the inclusion of the Colorado Association of Distributors and the Rocky Mountain Food Industry, both of whom have merged with CWPMA. Welcome to all of you!
The conference begins on Friday, September 18, 2020 with our Golf Tournament, once again being held at the Breckenridge Golf Course. Pick your foursome or join in with others to play 18 holes in the backdrop of the Colorado Rockies.
On Friday at 5:00 pm, we get together for a reception, at the Convention site, Beaver Run Resort. We honor our President, Steve Perkins of Perkins Oil Co out of Rawlins, WY. We award the winners of our golf tournament. It is a competition, after all! And of course we celebrate the opportunity to be together once again.
Saturday morning we gather for breakfast and then our Key Note Speaker. This year we are changing up our format, including more seminars on key topics such as labor law changes. There will be an Association Update but shorter, focused on key actions. And we will hear from endorsed program representatives about changes in their industry.
Another change is in our trade show. We decided to experiment with a Reverse Trade Show. Rather than having our traditional booths, our members will host vendors in a round robin event. You know - like a dating night! (Well maybe you don't don't know because you never did one of these.) Our members are committed to sitting with our Associate Members and other vendors for a specified number of minutes as you, our partners, rotate through the event. Additionally, we will have extra open networking time so that you can talk with people in greater depth.
Finally, Saturday night, dinner and entertainment, always a fun-filled time of good food, networking, and libations, of course.
We look forward to seeing you in Breckenridge!
Event Details
Friday, September 6, 2019
GOLF TOURNAMENT
9:30 am to 5:00 pm
Breckenridge Golf Course, 200 Clubhouse Drive, Breckenridge, CO 80424
From Denver: HIghway 70 West. Take exit 203 and turn south on Highway 9. Go 7 miles to Tiger Road. Turn left on Tiger Road and proceed to Highlands Drive, turn right and proceed to Clubhouse Drive. The course is about two hours from Denver International Airport.
CONFERENCE REGISTRATION
3:00 pm to 7:00 pm
Beaver Run Resort, 620 Village, Breckenridge, CO 80424
From Denver: Highway 70 West. Take Exit 203 / Highway 9 South. Continue South on Highway 9 for ten miles, continue through round about, this becomes Main Street. Proceed through town. At the third traffic light take a right on Park Avenue. Take a left on Village Road. You will see Beaver Run Resort and registration parking approximately 1/2 mile uphill on the left.
PRESIDENT'S RECEPTION
5:00 pm to 7:00 pm
This is our time to socialize, announce the winners of the golf tournament and, of course, meet Randy McFarland, President for 2019.
Beaver Run Resort, Peak 17
DINNER - ON YOUR OWN
7:00 pm
On your Own - Suggest you make reservations
On site restaurants or Frisco
Saturday, September 7, 2018
BREAKFAST
7:30 am to 8:30 am
Buffet will remain open until 9:00 am
Beaver Run Resort, Breckenridge Ballroom
KEYNOTE SPEAKER
8:30 am to 9:45 am
Crystal Kadadia
The Millennial Myth: Transforming Misunderstanding into Breakthroughs
Breckenridge Ballroom
ASSOCIATION UPDATE
10:00 am to 11:00 am
CWPMA Executive Director Grier Bailey and Executive Vice President Mark Larson.
Breckenridge Ballroom
MERGERS AND ACQUISITIONS FOR CONVENIENCE STORE INDUSTRY
11:00 am to 11:30 am
Jeff Kramer. NRC Realty
Breckenridge Ballroom
FEDERATED INSURANCE
11:30 am to 12:00 am
Discussion focused on Employment Related Practices Liability.
Breckenridge Ballroom
TRADE SHOW
12:00 pm to 4:00 pm
Colorado Ballroom
FREE TIME
4:00 pm to 6:00 pm
Please enjoy the beautiful scenery, meet with colleagues, or pop into Breckenridge.
DINNER
6:00 pm to 7:30 pm
We will have a great dinner and libations with time to continue networking.
Breckenridge Ballroom
ENTERTAINMENT
7:30 pm to 10:00 pm
DRESS CASUALLY IN YOUR WESTERN GARB! Enjoy the CWPMA Western Evening including bull riding, shooting, gaming, and more! It will be a lot of fun.
Breckenridge Ballroom
Saturday, September 7, 2019
KEYNOTE SPEAKER
The Millennial Myth: Transforming Misunderstanding into Breakthroughs
8:30 am to 9:45 am
Crystal Kadakia
Millennial Consultant, Author
Crystal is a two-time TEDx speaker and known for her thought leadership on evolving workplace culture for a digital world. Through her best-selling book, The Millennial Myth (Berrett-Koehler, 2017), and keynotes, Crystal has changed the story around generation gap for thousands over the past 7 years. Her forthcoming books include The Way of the Digital Warrior (Berrett-Koehler, 2020), a self-leadership guide to create connection, escape burnout, and overcome other challenges unique to the digital age, and Modern Learning: How Millennials, Media, and Mobility are Reinventing Learning Design (ATD, 2020). She is honored to be a Power 30 Under 30, CLO Learning in Practice, and ATD One to Watch award recipient.
As an organization development consultant, she brings organizations into the digital age, leveling up people strategies in areas such as career development, learning culture, inclusion, leadership development, and employee engagement. Past clients include General Mills, Southern Company, Monster.com, Wells Fargo, and other organizations. She also brings deep training expertise as the co-creator of the Modern Learning Design Process, a new instructional design model focused on learning experiences for the training industry, supported by ATD.

Crystal has a bachelor's in Chemical Engineering and a master's in Organization Development. Originally from Austin, TX, she is now based in Atlanta, GA with her husband Jeremy, where they love enjoying time with friends, the outdoors, and immersive cultural experiences.
ASSOCIATION UPDATE
9:45 am to 10:45 am
Grier Bailey and Mark Larson
CWPMA
CWPMA Executive Director Grier Bailey and Executive Vice President Mark Larson will deliver a review of the 2018 year-to-date accomplishments in the Colorado and Wyoming legislatures as well as updates on ongoing efforts for the remainder of the year.

MERGERS & ACQUSITION IN THE CONVENIENCE STORE INDUSTRY
10:45 am to 11:30 am
Jeff Kramer
NRC Realty
This presentation will look at the past, present and future of mergers in the the industry. Economies of scale continue to play a big role in the activity and financing comes from many sources.
EMPLOYMENT PRACTICES AND TRENDS
11:30 am to 12:00 am
Kyle Bluestein, Account Executive
Federated Insurance
Surrounding employment issues can be daunting. This message is directed toward owners, managers, and human resources personnel, and offers methods to help avoid the pitfalls of employment actions. It specifically reviews necessary documentation, hiring practices, and termination procedures. It also includes additional available resources and tips for avoiding litigation.
Kyle held the position of Marketing Representative in Kansas City where he was a company leading marketer in Property Casualty, as well as Life & Disability sales. In January 2018, Kyle was promoted to Account Executive in the Association Risk Management Services department where he currently services Federated's association relationships within the states of Colorado, Kansas, Missouri, Nebraska, and Wyoming.



Please use the link to find more information on activities in Breckenridge:
https://meetinbreck.sendsites.net/L/F/Petroleum-Marketers-Association-2019/P/GrierBaileyU173
Afton Chemical
Apex Companies, Inc.
Association Insurance Marketing
CGRS, Inc.
CMI Solutions, Inc.
CO Division of Oil and Public Safety
Colorado Lottery
Eagle Environmental Consulting, Inc.
Eaton Sales and Service
ET Products
Federated Insurance
Gerald L Lukton Co., Inc
Hunt Brothers Pizza
Kersten Trailer Sales
Krispy Krunchy Chicken
KTK General Contracting Ltd
Kubat Equipment & Service Company
Landmark Alliance
MidContinental Chemical Company, Inc.
Nwestco
Origins Laboratory, Inc
Palmetto Environmental Group
Paragon Consulting Group, Inc.
Petroleum Card Services
Secure Net Lease
Seneca Tank
Skyline Products
Sunoco
TFC Canopy
Transwest Trailers
Transwest Trailers
UST Training
ValvTect Petroleum Products
Werts Welding & Tank Service
Western Semone, Inc.
Westmor Industries
Wilson/Rogers & Associates
Wyoming Department of Environmental Quality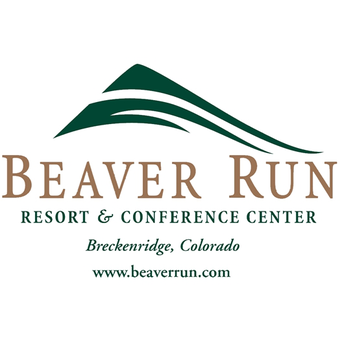 620 Village Rd, Breckenridge, CO 80424, USA