Association Benefit Programs
CWPMA has established relationships with companies that provide products and services that our membership regularly utilizes. The companies listed below offer programs for the economic benefit of our members. These programs offer additional savings for being a CWPMA member and also generate income for the association in return. Please consider one of our partners first for an opportunity to benefit all.
Associate Programs

We provide our clients access to hundreds of national carriers spread across all markets. Our strength comes from our personal approach to each client. We listen to understand your specific insurance needs. Because of our commitment to our insurance customers and our business practices, we have been recognized as an industry leader.  We are honoured to be ranked Top 100 Independent Property/Casualty Agencies Nationwide.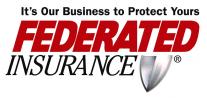 Federated Insurance Marketing
Property and Casualty Insurance
Federated Insurance is recommended exclusively for their property, liability and financial services programs. Federated has a proven track record providing outstanding coverage and risk management solutions to the petroleum industry. Their specialized products and services are an excellent fit for the members of CWPMA. Our association liaison, Cole Waddell, can provide you additional information on the program and risk management assistance. Cole can be reached at 316-617-7880 or at jcwaddell@fedins.com.

World Pay
Payment Processing -Petroleum Marketers Call Glenda Preen (469) 223-4849
WorldPay is a leading, single-source provider of electronic payment processing services including credit, debit, EBT, checks, gift cards, e-commerce, customer loyalty cards, fleet cards, prepaid cards, ATM processing and cash management services. In addition to competitive processing rates, WorldPay differentiates itself by focusing on a single-source approach to serving its customers. It controls the entire processing cycle, including authorization, settlement, reporting and customer service. This truly integrated solution gives WorldPay customers one-call support and provides quality from start to finish. WorldPay: Competitive processing rates. Processes transactions for more than 150,000 clients. Is a single-source provider of payment processing services. Delivers seamless conversions to help meet merchant timelines. Employs a dedicated Account Management team. Offers a comprehensive, best-in-class Online Reporting suite. Provides World-Class Customer Service WorldPay Certified Equipment Listing: VeriFone Ruby/Sapphire/Topaz,  Gilbarco Passport, AutoGas Regal, Pinnacle Palm POSTM, Retalix, Fiscal, VeriFone Vx 570, VeriFone Omni 3750, Hypercom - PetroSmart. Need More Information? For questions regarding credit card processing, please contact WorldPay's Glenda Preen at (469) 223-4849.

AmerAssist
Collections
AmerAssist is one of the most experienced collection and outsourcing organizations in the nation, serving credit grantors in a broad range of industries. The services we offer are endorsed by over 100 national trade and professional associations.
Last year, the people in our organization collected over $800 million dollars, maintaining the cash flow necessary for the profits and growth of over 10,000 credit grantors. Our licensed and bonded services are provided nationwide.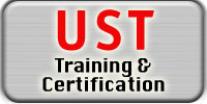 Operator Training
 

UST Training offers 100% online Class A/B and C UST training that is approved by the State of Colorado.

 

Convenient, effective, proven. At UST Training, Our goal is to make you a better operator.  We offer easy to use, real life engaging content created by UST experts. With great handouts, a free news and resource library, and free UST advice after class, see why UST Training is the best online solution for your Class AB and C training.

 

 

USIS Commercial Services, Inc.
Drug and alcohol testing
USIS provides services, which ensure compliance with the DOT federally mandated drug and alcohol testing programs and comerical driver information related to drivers' employment and licensing to the transportation industry. 4500 South 129th East Avenue, Suite 200 Tulsa, Oklahoma 74134-5885 1-800-331-9175

Staples Business Advantage
Office Supply Needs
Staples Business Advantage and PMAA have joined together to provide a comprehensive savings program for our members. This program has over 4,000 items priced 20-30% below retail cost and pricing is fixed for a year. They also provide customized pricing to PMAA members on specialty items such as paper rolls, pens, paper and our program services. As our relationship grows and we discover the needs of its members, the customized pricing will help with everyday savings. There are website specials which run every two weeks. As the dedicated PMAA Account Manager, Neal Bruno-800-224-3784 Ext.4424 will provide customized pricing when you are in need of furniture, facility (janitorial) products, technology, and promotional items. Reference account number 1532072.  They have an Award Winning J.D. Powers Customer Service who will assist with any inquiries about your order, account, or if you are looking for a certain product. They are available from 8:00 a.m. to 8:00 p.m. CST.